T-5 T-10 BorgWarner T-45 Tremec Ford Standard and Transfer case speedometer driven gear. We have the most Ford Speedometer Gear choices.
These Ford Standard Speedometer driven gear are for T-5, T-10, BorgWarner, T-45, Tremec, and Ford Transfer cases.
Home page www.LaSpeedometergear.com
Ford Standard and transfer case speedometer driven gear.
Ford Standard transmission and Transfer case speedometer driven gear.
Ford Speedometer Gear
From
$7.19 to $8.11
In stock. We ship 6 DAYS a week!
Product description:
Ford Speedometer gear. We have many other Speedometer gears available please check out our site
www.LaSpeedometerGear.com
Ford Standard Transmission and Transfer case Speedometer Driven gears
16-21 tooth driven gears
16 Tooth
16 tooth driven speedometer gear
17 Tooth
17 tooth driven speedometer gear
18 Tooth
18 tooth driven speedometer gear
19 Tooth
19 tooth driven speedometer gear
20 Tooth
20 tooth driven speedometer gear
21 Tooth
21 tooth driven speedometer gear
Ford Driven Gear clip retainer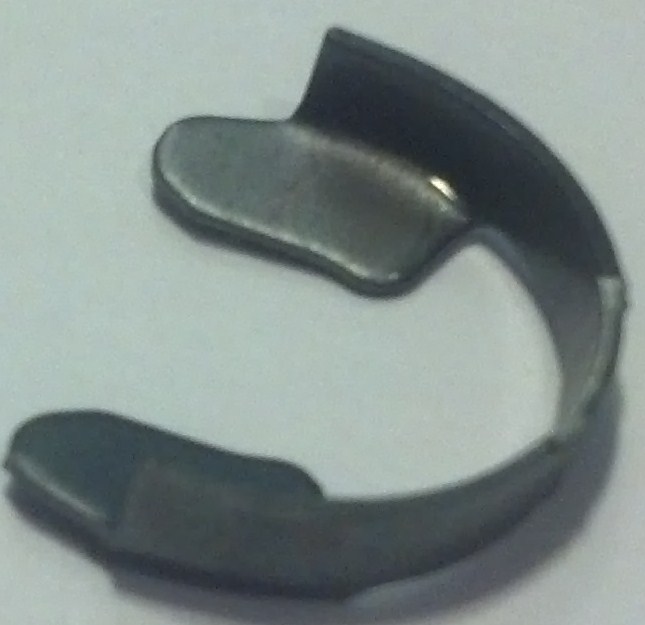 Cost $4.00

---
Ford Drive speedometer gears for standards and transfer case. Fits 1.375" OD output shafts that is retained by a ball and snap ring or the flat spring clip. Our Ford Drive gears will service both types.
Cost $12.00. We offer the Green 6 tooth, Yellow 7 tooth, and Brown 8 tooth Ford speedometer drive gears. D0TZ-17285-A, C8OZ-17285-B, E0TZ-17285-B, E3TZ-17285-C, E7TZ-17285-B

---
Ford Drive Gear for tail mounted Drum Parking Brake type Transmissions.
This gear is green and has 6 teeth. Its outside diameter is 2.860".
Cost $53.01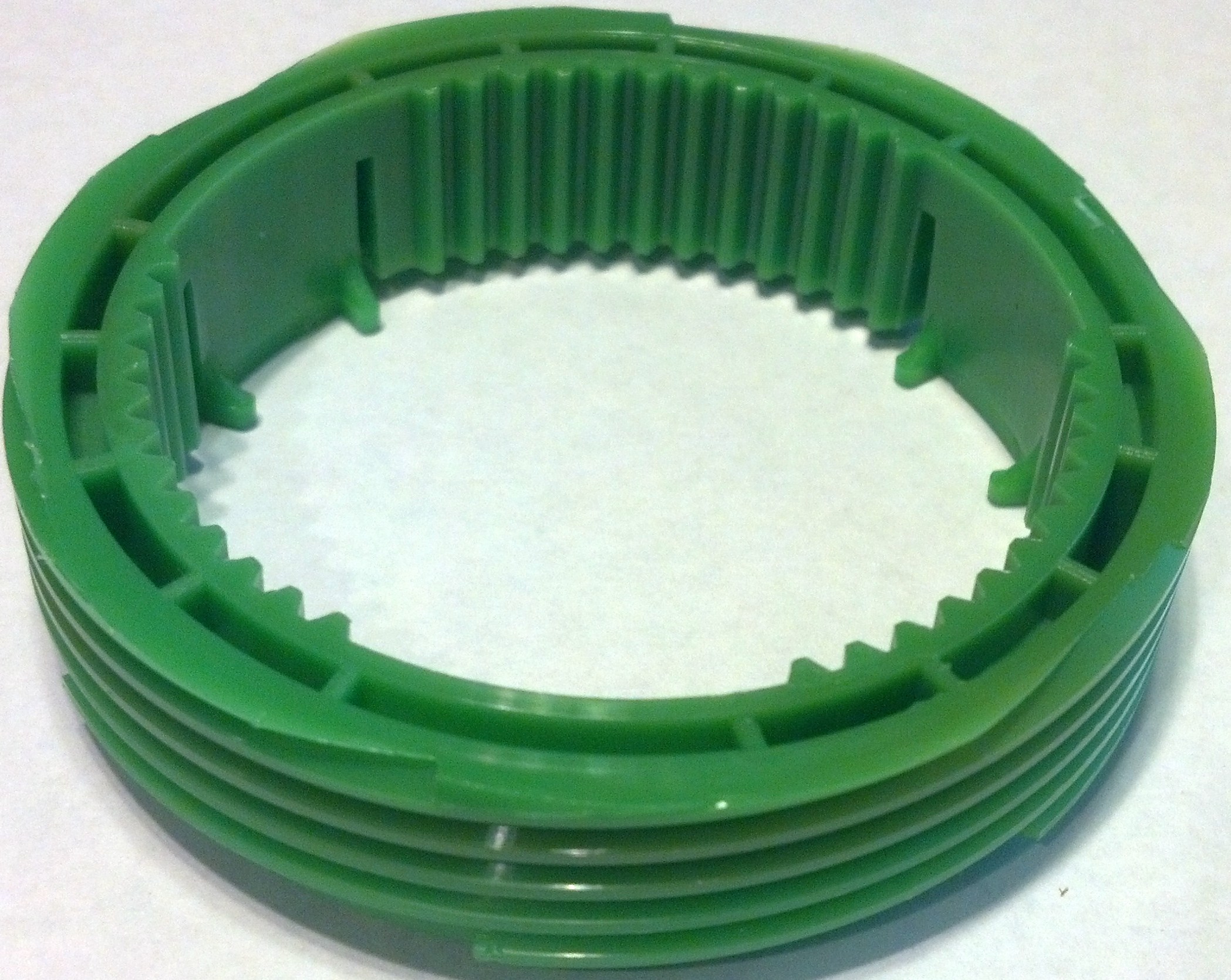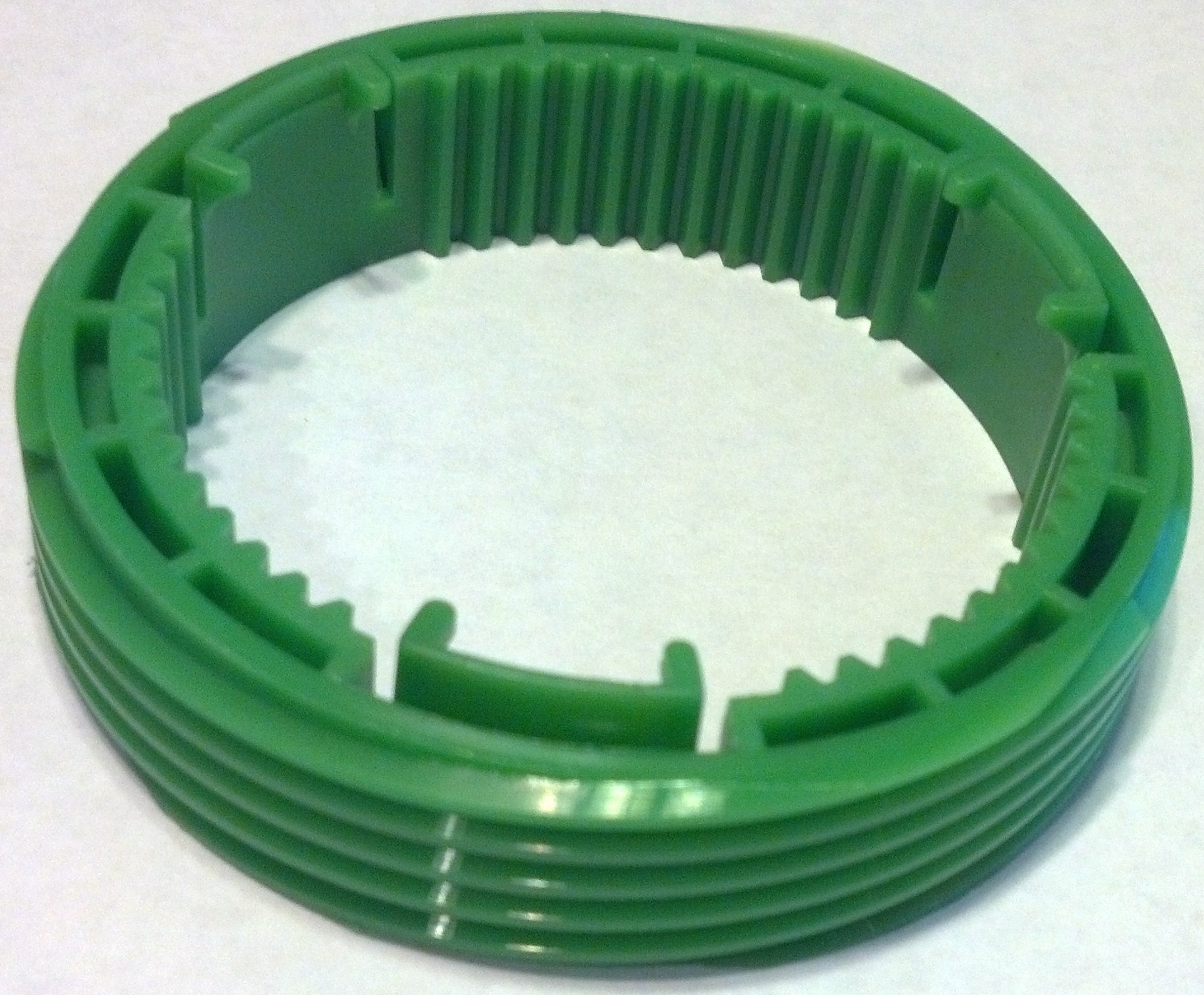 Home page www.LaSpeedometergear.com or Call 318-208-4184
If you have any question about speedometer gears or conversions to mechanical or electrical contact Kerry The Speedometer Guy. Yes that's the Same Kerry from Performance Auto/Speedometer World that you have talked to and heard about for YEARS.
For your Torque converter needs check out www.TorqueConverterShop.com
Need Manual transmission parts look here www.ManualTransmissionKits.com
Cummins repower and G Body Crossmembers www.AmericanHotRodSolutions.com
Transmissions and parts www.BuiltRightTransmissions.com